2016 New Team Registration Now Open
12/14/2015 Registration for the 2016 season is now open, with 6 new teams so far, there is limited slots left. If you are interested in playing in the MSL with your team register Here. If you are a player without a team. Here If you have 2,3,4 players that want to play on the same team, call Larry 773-430-7979.
Rapid Injury Recovery for MSL Players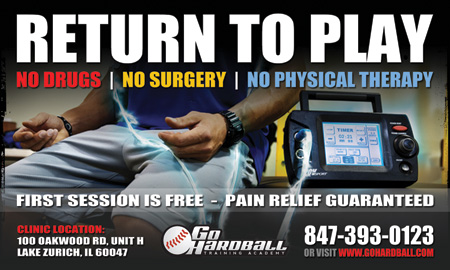 Do you have shoulder, elbow, or back pain from throwing? Suffered a muscle pull, tear, or considered surgery for knees, ankles, or hips? You can now receive the same rapid recovery treatments that MLB players have been receiving for years and get back on the field PAIN FREE in only 2 weeks! Learn How To Avoid Tommy John Surgery
2015 Award Winners
National League
MVP - Danny Cantu (Rippers)
Cy Young - Matt O'Connor (Demons)
Gold Glove - Quinn Wulbecker (Blue Jays)
Home Run Champ -TBA
American League
MVP - Dan Schlitter (Hawks)
Cy Young - Ted Bartnik (Black Sox)
Gold Glove - Jeremy Spears (Wardogs)
Home Run Champ - TBA
Central League
MVP -PJ Stallone (Red Sox)
Cy Young -Anthony Jurasz (Bucs)
Gold Glove - Joe Ona Bandits
Home Run Champ - Mark Dote (Knights)
2014 Championship Live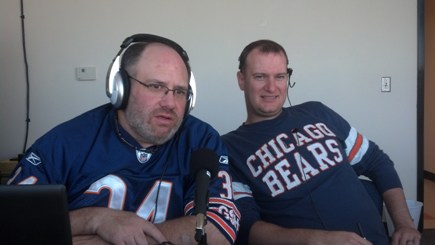 How about that job Eric and Jeremy did on that Podcast over the Championship weekend?? These guys put in over 30 hours to bring you the play by play LIVE from Boomers stadium. Just another example of why we are the best League anywhere around. Could we be doing the play by play with video next year? Stay tune!!
New Home of the MSL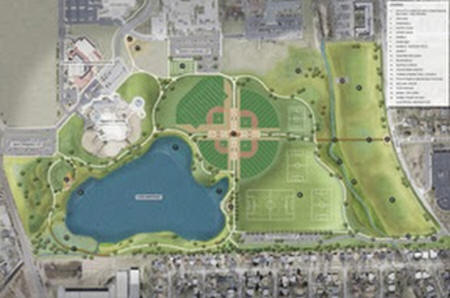 11/07/2013 Welcome to the New Wheeling Complex, projected start up will be April 2014 season. The MSL will be a Major tenant at this complex. Sporting all turf fields, with only a 2% rainout factor. The MSL is projected to play 50-60 % of our games at this site. From March thru November we will be playing baseball. Playoffs, Fall Ball, and possible the new MSL Flag Football Leaue using this complex. More info and pictures to follow. More Info
Coming Soon 2013-2014 All Chicago Division
We are presently working on securing fields in Chicago for our all Chicago Division. These fields will be the best we can find. We will work as a ala carte to an all inclusive depending on what teams will want. We will have many options available to adjust costs. Stay Tuned!!!
2013 Bat Change
02/20/2012 The Board of Directors has voted, that 2013 the MSL will go to BBCOR/Wood as the bat of choice. Players will be able to choose either weapon metal or wood. However the player using BBCOR will no longer have the advantage. The game will become safer because of this ruling.
Defending Our Country
Kristopher Cabai, Sooyong Youn, Justin Chung all MSL players who have left to defend our country. Our prayers and Best Wishes are with them. Another old friend will be retiring from the Navy, and returning to the Chicago area. Welcome home Bud Beebe!!
Four Team Slots still available for 2016 Don't Go Soft Play Hard

Individual players Play with friends,

2,4,6 players accommodated on same team registration to the left

You have played for the rest now play with the best

The Best Program in the midwest
President's Corner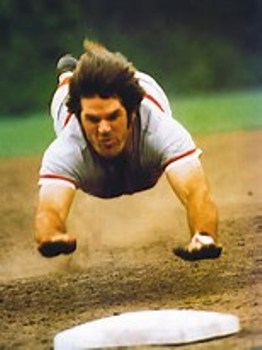 Rose Ruling Makes League Look Petty: Many players in this league know of Pete Rose but not many have watched the best player ever to play the game. "Charlie Hustle" was his name, and only knew one way to play the game, 150%, 4200+ hits, probably the only record that will never be broken, considering today's MLB prototype player, hit the ball, stand at home plate to watch where the ball goes. Let me share an article form Paul Daugherty, USA Sports writer. Read on. On a side note anyone who would like to publish an article of their own, just get it to me.Just want to keep baseball interest thru the off season. Send to e-mail in links above, mark it Presidents Corner.
Chicago Sports Teams
12/16/2015 As many of you know I am a life long White Sox fan, with that being said, I was laughed at when I told Cub fans in March that the Cubs would make the Playoffs. Why did I say that, one major reason, they went out and got the best manager in the major leagues, not to mention hiring a GM that knows what he's doing, not to mention the new ownership. Being a South Sider it kills me to see what other Chicago Teams are doing to win, the Sox have terrible ownership, clueless management, and a stadium no one wants to go to. Wrigley Field is just an amazing place to go, with all the improvements, and more to come. The Cubbies will win the Division and go to the World Series, will they win maybe, but you see a future on the North side while the Sox may fall behind the Boomers in interest. It's December and I'm making the call, the Heyward signing and more to come will make everyone forget their is another major league team in the city, if they haven't already. Hey Reinsdorf have you seen what the Black Hawks, and Bears have done. Yes the Bears, I'm also a Packer Fan, and I'm scared at seeing what the Bears have done with no Stars on the team. They could be 8-5, can you say John Fox. Can you say Rocky Wirtz. Again just my opinion!!
Central League Champions Red Sox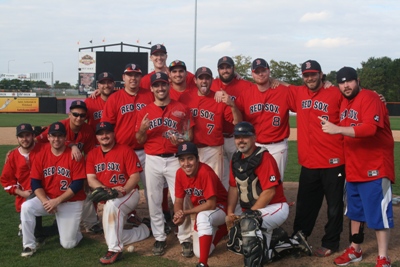 American League Champions Hawks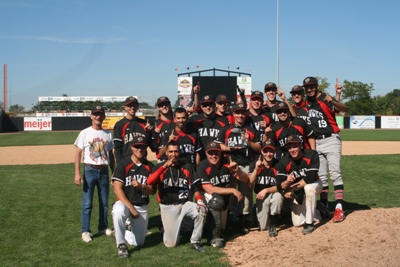 National League Champions Ravens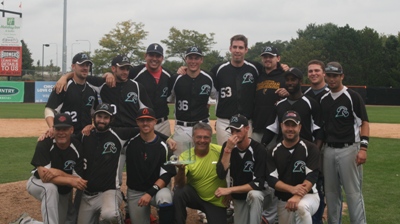 For the second year listen to the Championship Series Live with Eric Page, Mike Russell, and Jeremy Schneider doing the play by play. Click Here for Podcast
Road to the Ring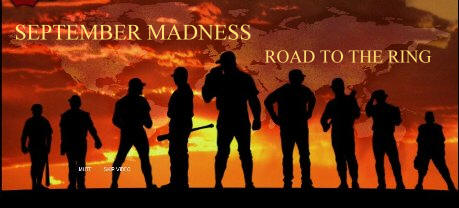 09/07/2017 For the 7th straight year our Championship Series will be held at Schaumburg Stadium. The Central, American, and National Leagues will fight in a three games series for the Ring. Schedule Round #1, Schedule Round #2, Schedule Round #3
2015 All Star Games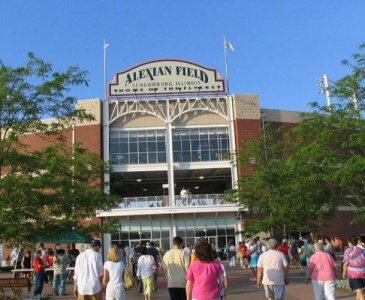 06/08/2015 MSL All Star games are scheduled for June 27th. The Central will start it off at 9:00am followed by the National League at 12:30pm, finishing off the day with the American at 4:00pm.
---
MSL Social Media
1/30/2015 Players, family, Friends, alumni, new teams and new players contact us and follows on Social Media.
Upcoming Events
| | | |
| --- | --- | --- |
| 1/23/2016 | 10:00am | Kick-off Baseball |
| 1/23/2016 | 10:00am | Awards Pickup |
| 1/23/2016 | 12:00pm | Kick-off Football |
| 3/19/2016 | 10:00am | Final Payment Baseball pickup |
| 03/12/2016 | 10:00am | Spring Football |
| 03/05/2016 | 18+ | Vegas Classic |
| 03/12/2016 | 25+ | Vegas Classic |
| 03/28/2016 | 18+/25+ | Vegas Open |
| 04/16/2016 | 9:00am | Opening Day |
| | | |
| 7/16/2016 | 9:30am | All-Star Game |
| 09/06/2016 | 7:00 pm | Fall Ball |
| 09/10/2016 | 10:00am | Fall Football |
| | | |
| 09/10/2016 | 9:00 am | Playoffs |
| 09/30/2016 | 7:00 pm | Championships |
| 10/1/2016 | 9:00 am | Championships |
| 10/2/2016 | 9:00 am | Championships |
| 10/16/2016 | 18+ | Arizona |
| 11/6/2016 | 25+Wood | Arizona |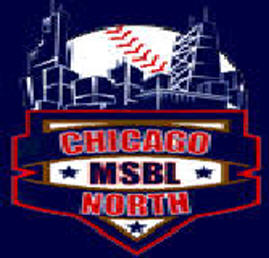 More Sponsors