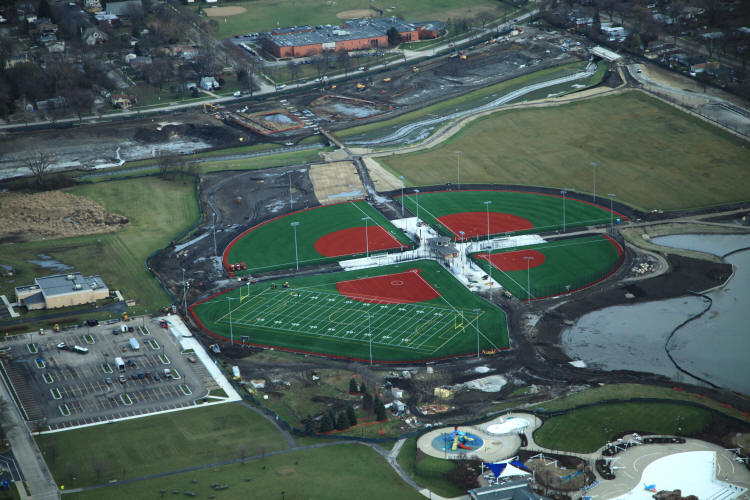 12/4/2013 Update on Heritage Park the New Home of the MSL for 50 to 60% of our 2014 schedule. As you can see from the latest photo the Complex is ready to go. I did a walk thru last week, and I'm very impressed. Just think, it rained Friday night, hard, well no need to check the hot line, you will be playing if scheduled here. The MSL has always worked very hard to bring the top playing conditions to our league, and will continue to upgrade, never adhering to complacency. This will be just another upgrade, along with past changes, Championship Series at Schaumberg Stadium, Rings, and individual awards for top performances.

Our kickoff meeting in January will be at the Heritage Park Field House, and after the meeting we will take a tour of the facility, so dress warm, and guess what if it is nice and warm we may be able to play. LOL.

I will be working very hard on the next phase of the MSL/Football, now that we have a home. We will take Flag Football to the same standards, as MSL/Baseball, and yes Championship Rings will be in the script.